Locksmith Fresno
Call Us Now 281-819-7060
Welcome to our company Locksmith Fresno
As a major locksmith contractor in Texas, our company offers a comprehensive range of services to households, businesses and car owners. We repair, rekey and replace locks swiftly and with maximum precision for optimal security. Use our emergency service in case of an urgent problem.
Some of the brands we provide service for:
Assa Abloy, Kwikset, Master Lock, Mul-T-Lock, Schlage, Yale, Best lock, and more!
Address: Thistlebrook Court
Fresno, Texas
Zip code: 77545
Phone: 281-819-7060
Hours of Operation:
Monday through Sunday, all day

24/7 locksmith services / Home, office and car lock repair and replacement!
We accept cash, credit cards, and checks.
Use our professional locksmith services covering car, home and office locks and keys of all types from the most traditional to the most advanced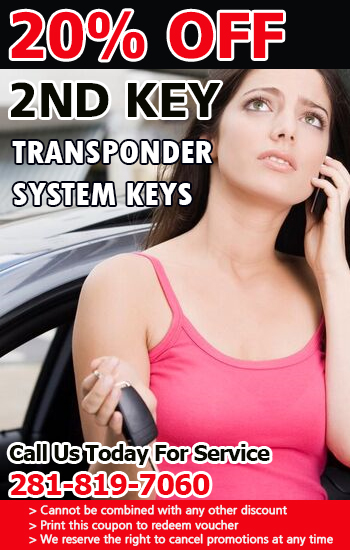 Let us know what is wrong with your lock or key and we, at "Locksmith Fresno", will eliminate the problem completely and restore the security of your property. It is our commitment to find and implement the best solutions for homes, offices and vehicles. For years, our company has been providing professional services from lock installation, repair and rekeying to key repair and replacement. Our customers can rely on our 24/7 emergency assistance. Our team specializes in projects for security improvement as well. Count on us to service any type of lock regardless of its type, brand or age.
For the quickest lock fix, choose our professional locksmith company
Issues with locks and keys are quite common especially when they are not carefully used. Our team is here to resolve all problems fully by combining knowledge, skills and experience. Our qualified technicians in Texas are perfectly well familiar with the all types of locks from the oldest to the newest and from the most basic to the most complex. We keep up to date with all of the latest innovations in our industry to provide first-class services to our customers. The use of advanced precision tools helps us to deliver absolutely perfect results even when there are serious challenges. When the lock repair job involves the replacement of certain components, only the best spare ones are used. In case a new lockset has to be fitted, our customers have the option of choosing a more advanced unit for higher security.
Our locksmith company in Fresno has become a leading service provider thanks to impeccable organization. Our system for emergency response works faultlessly. No matter what time of the day or night you call us, the phone will be picked up right away and one of our technicians on duty will be with you as quickly as possible. Rest assured that the he will come fully equipped with tools and spare parts for resolving the problem on the spot. From emergency lockout assistance to repair and rekeying, everything is done on the spot.
With excellent organization, we complete even the largest projects for home and office lock change swiftly. The service includes professional assistance with the selection of the new locking devices as well as the actual technical work. Our team also has extensive experience with the setup of master key systems in commercial and apartment buildings. You can expect quick and accurate work and greatly improved security in the end.
Our professionals are always available to help you out. The important thing is for you to reach us timely. We strongly encourage property owners to report even the slightest of issues as soon as they notice them.
* Why is the door lock making strange sounds during use? In this case, the problem is typically with the cylinder or the bolt. The solution depends on the precise cause of the problem. It could be as simple as lubrication or involve the replacement of a component or the entire lockset.
* Should I worry if my key is slightly bent? Timely key repair is required in this case. You must not use the key until it is fixed. Otherwise, it can break inside the lock and make the problem worse.
Rely on us for the resolution of these and any other issues. You will receive a fast service and enjoy perfect results.
Count on our experts in Texas to provide car, home and office locksmith services of the highest quality. From emergency lockout opening to lock repair and key replacement, our company everything for our clients with zip code 77545.